Biogas from industrial wastewater
In ACS reactors, large amounts of biogas are formed as a byproduct in the wastewater treatment. This biogas cannot only directly generate electricity and heat, but also be used as biomethane.
Due to the ever-rising energy prices and high subsidies in many countries, it is extremely profitable to send this generated electricity or gas back to the public network.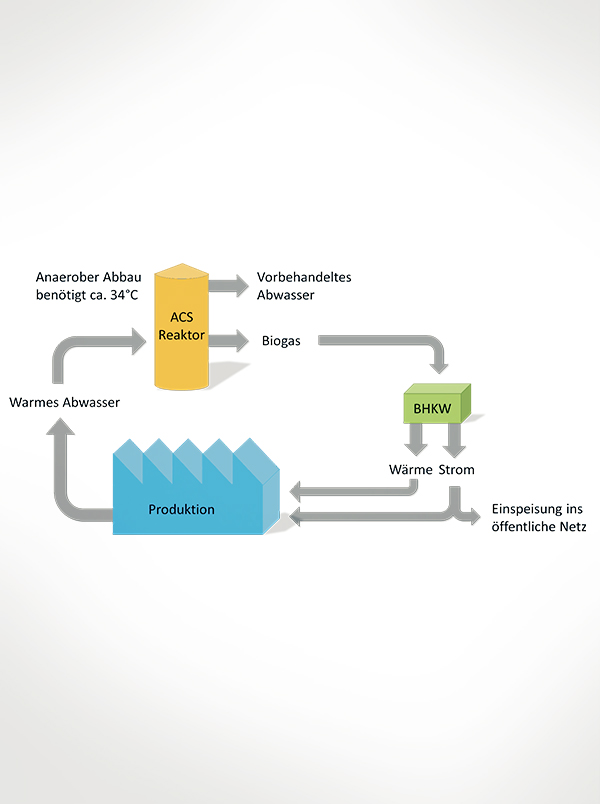 Benefits
Methane content of up to 80%
Production time approximately 4 hours
Volatile as biomethane
Use as a fuel
Can produce heat and electricity
Sustainable image for your company
CO2 emissions are reduced
Low energy process